Links to other Organizations
Here are other websites that might interest you. They are friends and associations from our aviation community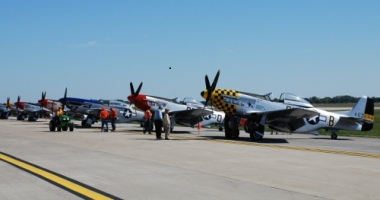 Safety through knowledge!
Our Next Event:
Tuesday, October 11
MMS Aviation

Mr. Dwight Jarboe
Lane Aviation
2487 International Gateway,
Columbus, Ohio 43215
5:30 Social Gathering
6:00 Dinner


Coming up on the Calendar
Tuesday, November 1
Date changed due to Election Day
"FAA Enforcement Policy"
Inspectors Mark Harden and Kevin Tyree
2016 Holiday Dinner
Tuesday December 13th
5:30 Social Hour followed by Dinner
Speaker: Mr. Bill Albers
Champaign Aviation Museum

Villa Milano Banquet & Conference Center
1630 Schrock Road,
Columbus Ohio 43229
Email Address Book Update

You may have noticed our email Newsletters going out in HTML format. This allows us to replicate what's on the website for your review. If you would prefer to receive that information in TEXT format, please reply with "Text Only" in the Subject line and we'll send your messages in that way.
Our last group email was sent out in February. Did you get it? If not, the email address we have for you is probably outdated. Send an email to mail@copama.org and we'll get you back on the list!
Current News:
Job Posting 04/12/2016
Aerospace QRD
Liaison/Aerospace Engineer
in Lincoln NE Area
Junior Aerospace Engineer
in Dallas TX Area
This is a collection of aviation related videos and web links for your enjoyment.
Recent Events
Friday, September 9th
Central Ohio Aviation Golf Outing
Kyber Run Golf Course
May 10th , Lane Aviation
FreeFlight Systems
Ashley Kelley
"What is ADS-B?"
April 12, Lane Aviation
GE Honda Aero Engines
Mr. Steve Shaknaitis
"The Introduction of the HF120 Engine"
2016 Ohio Aviation Maintenance Symposium
CSCC Conference Center
Thursday, March 17th

February 9th Meeting
FAA Inspector John Welsh
Topic: "UAS : Unmanned Aircraft Systems"

January 12th Meeting
Port Columbus ATC
Mr. David Neef, ATCT Operations Manager
Topic - CMH Airspace Review
Tuesday, December 1st
2015 Holiday Dinner
Villa Milano Conference Center
Columbus Historical Society
"Original Terminal and Hangar One Restoration Project"
November 10th Meeting
Inspector Mark Harden - FAASTeam
"FY 2014-15 Accidents/Incidents of CMH District"
October 13th Meeting
TData
Mr. Bob Maroldy
"Maintenance Tracking Made Easy"
Website Links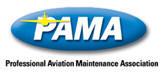 Professional Aviation Maintenance Association



Professional Pilots Association
---


Can Stock Photo - Aviation images
A resource for Free and Buyable Aviation Images.



Charles E Taylor - History
Charles Taylor Award Recipient Listing



CSCC Aviation Maintenance Technology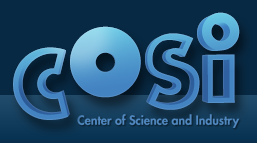 Center of Science and Industry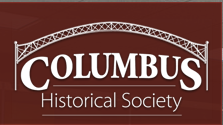 Columbus Historical Society "Reaching for the Sky" at COSI



Columbus Regional Airport Authority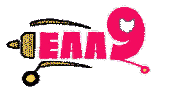 Experimental Aircraft Association Chapter 9



Exploring Program of Central Ohio


The Flight Safety International


Gathering of Mustangs and Legends 2007

History of Air Travel on Cheap 0 Air site

Recommended by Eric and his teacher Janet at Afterskoolkids.org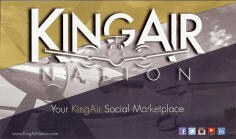 A new Social site for everything regarding the Beechcraft King Air!




Missionary Maintenance Services Aviation

Missionary Maintenance Services Aviation Blogspot




National Aviation Hall of Fame


National Museum of the U S Air Force




NASA ISS Sighting Opportunities


NBAA Training / Advanced Education Subcommittee


National Center for Aircraft Technical Training



Ohio Aerospace and Aviation Council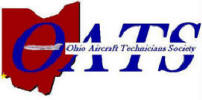 Ohio Aviation Technician's Society OATS (PAMA Cincinnati Chapter)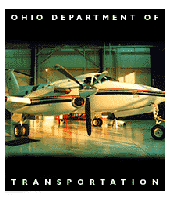 Ohio Department of Transportation - Aviation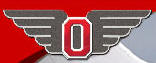 The Ohio State University Airport - Don Scott Field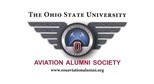 The Ohio State University Aviation Alumni Society


Youth Aviation Adventures - Columbus Squadron

The Website Links Above
A short note about their content.
These websites have been added to enhance your visit to COPAMA.ORG. Since we cannot control their content, we hope that you will report back to us any concerns or missing links that you may find. We try to keep the content of www.copama.org current and up to date and hope you'll revisit us on a regular basis.