Welcome to the COPAMA!
Our 19th Year of Service to Central Ohio Aviation!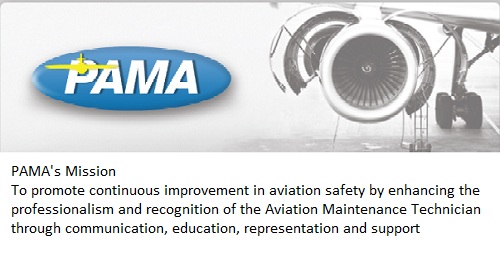 Safety through knowledge!
Our Next Event: 2021
2020 Central Ohio Golf Outing
2021 Ohio Aviation Maintenance Symposium
CANCELLED DUE
TO COVID 19!
Statement from President
Joe Lippert may be found
on home page.

Current News: 2021
This is a collection of aviation related videos and web links for your enjoyment.
Recent Events 2021
COPAMA Board Meeting
October 21, 2020
Nationwide Hangar

Central Ohio Aviation Golf Outing
Friday September 6th, 2019
Willow Run Golf Course
ST Route 310 and 161,
Pataskala, Ohio 43062
2019 Ohio Aviation Maintenance Symposium
March 14th, 2019
Columbus State Conference Center,
315 Cleveland Avenue,
Columbus, OH 43215


Wishing you safe passage through the current COVID event!
A New Horizon!
As mandates are removed and we start the return to normalcy, we hope you have survived the pandemic; physically and economically! To our members, we look to start our planning for the future of COPAMA. To our supporting vendors, we hope you are returning to profitablity and normal levels of production.
The southeast corner of John Glenn International Airport (KCMH) was once the leading edge of aviaton technology as part of the startup venture between Transcontinenetal Air Transport (TAT) and The Pennsylvania Railroad, reduced the 1929 time to travel coast to coast to just 48 hours.
There is an ongoing effort to restore the original termial for a new purpose; to become the Ohio Air and Space Hall of Fame and Museum. The project has received State of Ohio grant money and continues to receive donations to transform the historic aging building to it's turn of the 20th Century spendor. Please visit the link above and chip-in to help bring the project to fruition!
The 10.4.1 IACRA release will allow applicants to apply for their Inspection Authorization renewal. This application path will be available to current IA holders as an alternative to mailing in a paper copy. Click on the header to go to the Integrated Airman Certification and Rating Application (IACRA) site!
October 21st Board Meeting
The COPAMA Board met at the Nationwide Hangar to discuss current state of operations and future of the Central Ohio Professional Aviation Maintenance Association. With the onset of the COVID-19 Virus Pandemic resulting in the cancellation of the 2020 Ohio Aviation Maintenance Symposium and Central Ohio Aviation Golf Outing, they voted to suspend near term operations and scholarship application for the 2021 school year.
We do not think that the Maintenance Symposium will happen in March 2021 and will not pursue funding for vendor booths at the event. We would like to note that of the funds collected for last year's cancelled event, 15 of the 21 vendors contributed their booth fees as a donation to the COPAMA Scholarship Fund and we thank them for their generosity in these uncertain times and list their names below.
| | |
| --- | --- |
| Aero Battery | Parker Hannifin Corp |
| Aerospace Turbine Rotables, Inc | Poplar Grove Airmotive |
| Haltec Corporation | Preferred Airparts LLC |
| Hartzell Engine Technologies | Stevens Aerospace and Defense |
| Lee Aerospace | Tdata Corporation |
| Lycoming Engines | Tempest |
| Omaha Airplane Supply | Tritex Corporation |
| Pan American Tool Corp | |
Those proceeds totaled $2599.80. These contributions caused the Fund total of $26,795.81 to exceed the State of Ohio NPO limit of $25,000 so board members decided to issue a grant of $2,000.00 to Missionary Maintenance Services of Coshocton for support of their AMT apprenticeship program.
The Scholarship Fund currently has 10 students with awards outstanding over the last two years, waiting for them complete testing! At this point, testing sites are closed down due to COVID preventing them to finish. COPAMA will honor their awards within reason but will not seek applications for new scholarships at this time. The Grant Total including the pending scholarship awards and the grant to MMS is $167,534.00 over the 18 year life of the fund.
Board members and Officers will stay the same for now. We will revisit in spring holding the 2021 COAGO next September. The charter with the State of Ohio expires in April of 2023, so depending on the state of the industry, a final decision to continue COPAMA operations could be made in late 2022.
Please submit your input and questions about the information above to mail@copama.org
Latest info from FSDO GL07
Just received word from our new FAASTeam Program Manager, Paul Gillenwater that included the Current copy July/August of the FAA Safety Bulletin and the Link to the site where copies are archived.
We want to congratulate Paul on his selection to Program Manager and say Thank you to previous PM Mark Harden as he hopefully is enjoying his retirement from the FAA. Those wishing to contact Paul about FAASTeam events and information may email him at Paul.Gillenwater@faa.gov.
Happy and Safe Fourth of July!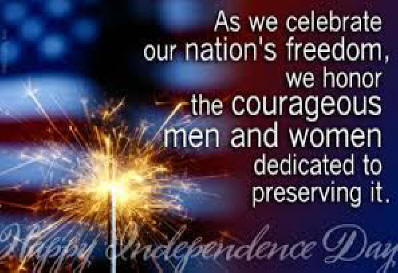 2020 COAGO Event in September Cancelled due to COVID 19
A statement from COPAMA President Joe Lippert.
We regret to inform you that considering the current situation surrounding the COVID-19 pandemic, we have made the decision to cancel COAGO 2020. This was a difficult decision to make, and we cannot tell you how much your continued support and participation mean to us.
Please stay safe and well as we all navigate a difficult time in America and around the world. Our thoughts will be with all of you as we approach Labor Day week and the usual time that we all get together.
We are wishing the best for you all during this unique time and look forward to seeing you at our golf outing next year.
Sincerely,
COPAMA BoD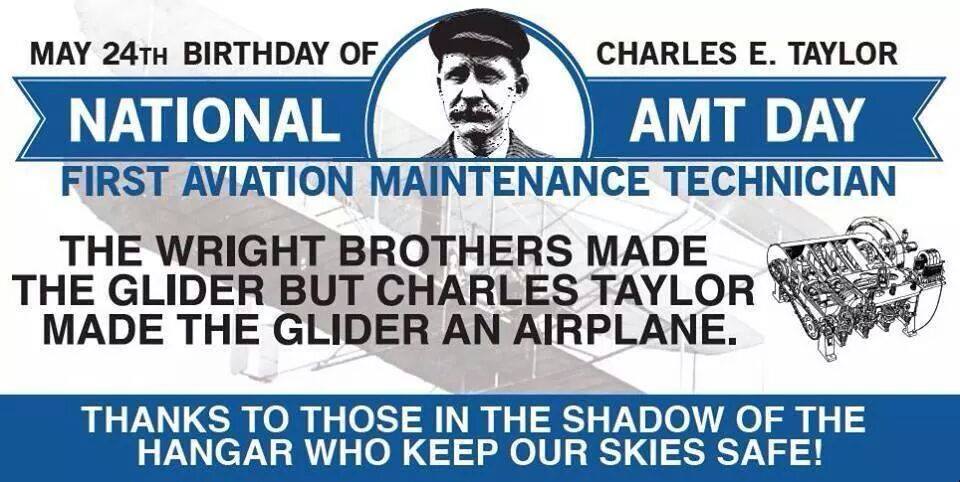 From PO Box 340494
The COPAMA Board voted to transfer some of our scholarship funds to the Columbus State Foundation's Sam Dodge Scholarship Fund. This action helped keep our COPAMA Scholarship Fund under the State of Ohio Non-Profit limit and provide funding for the endowment set up in Sam's name in May 2008.
The COPAMA Scholarship Fund has also helped the apprenticeship program at MMS. They keep us updated on their activities and their technician maintaining Missionary Aircraft around the world.
For more information, please visit the FAASTeam website by clicking on the header above.
COPAMA Announces 2020 Scholarship Award Recipients.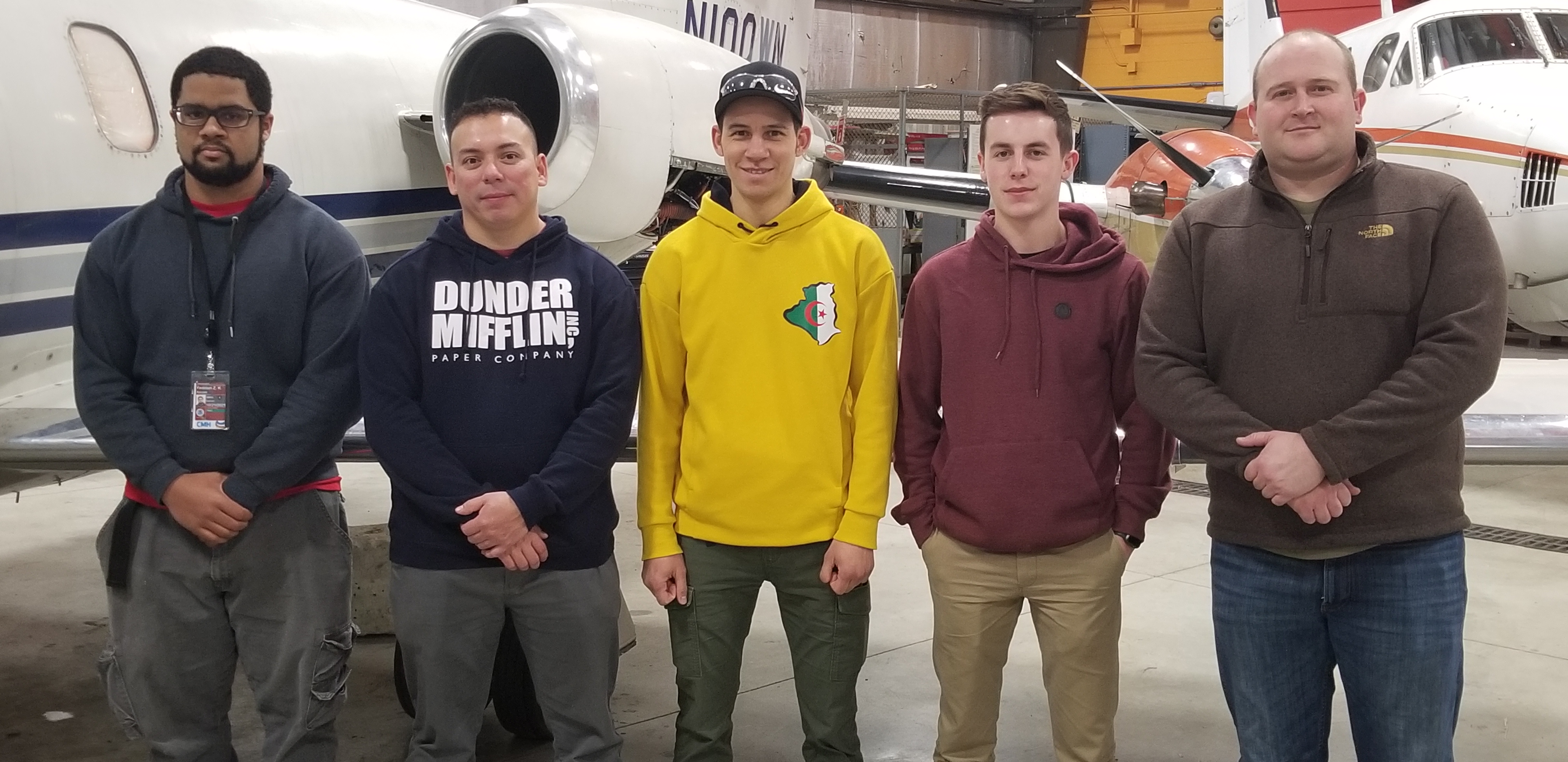 Pictured above are L-R
Yedidah Adusei , Carlos Barajasharo, Mustapha Messouci, Joel Hale and Sam Fetty.
Not Pictured - Daniel Downing and Ibraheem Talib.
The checks for the 2020 Scholarship Awards were distributed at a presentation on Tuesday, February 4th at the CSCC AMT Facility. We wish them well as they finish their A&P studies and prepare to enter the aviation workforce. Their timing is excellent with entry level technicians in high demand to replace retiring Techs throughout the industry.
Merry Christmas and Happy New Year!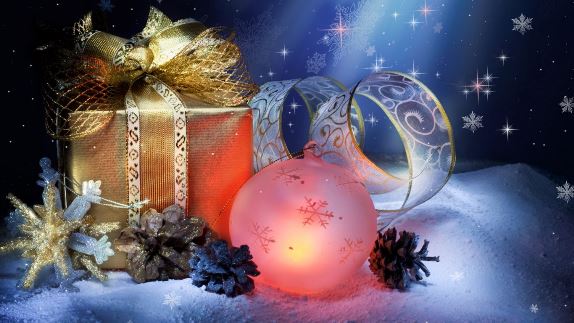 Wishing you a joyous Holiday Season and a Happy 2020 from all of us at COPAMA!
COPAMA Annual Meeting was held NOV 12th
Our Non-Profit 501-C3, Charitable Organizational Status requires the oversight by our seven members of the Board of Directors. Those members serve for a two year term and are elected on an alternating basis during a meeting held each November.
This year, three members terms are ending and up for re-election. They were Joe Lippert, Charles Jenkins and Steve Brown. After receiving no nominations, they have agreed to continue on for the next two years. We want to thank them for their willingness to help steer the COPAMA group.
Time requirements are minimal with an organizational meeting in November and most decisions made through email communications. If you're interested in COPAMA, our Scholarship Fund and fund raising events, please consider becoming a board member next year to help provide guidance to this generous organization.
The annual meeting was held Tuesday November 12th at 6:30 pm, at the Columbus State AMT Facility, 5355 Alkire Road, Columbus, Ohio 43228. We want to thank those extra members who attended the meeting.
Farewell to an Aviation Hallmark - Glenn L. McCauley
A good friend and pioneer of Professional Aviation Maintenance Association (PAMA) has gone on his Flight of Glory. Glenn passed away after a medical struggle on September 22nd, leaving behind the McCauley family, friends and the staff of Aero Battery. Our hearts go out to them as we share their sorrow.
A Celebration of his Life was held Saturday October 26th at the Airmen's Club at Cincinnati Lunken Airport. The hyperlink above will take you to the obituary page where details about his life and the event may be viewed.
COAGO 2019 Was a Great Event!

This year's Central Ohio Aviation Golf Outing was held Friday September 6th at the Willow Run Golf Course. The day could not be more perfect for the Sponsors and Players who participated!
This year's event entertained 116 golfers and made just over $10K with all proceeds going to the COPAMA Scholarship Fund. It's primary goal is providing help paying for certification testing of new AMTs. Thanks you to all the Sponsors, Players and Volunteers attended and Willow Run Golf Course and their staff for providing the venue!
Please visit the COAGO 2019 Report for Sponsors, Winners and photos from the event!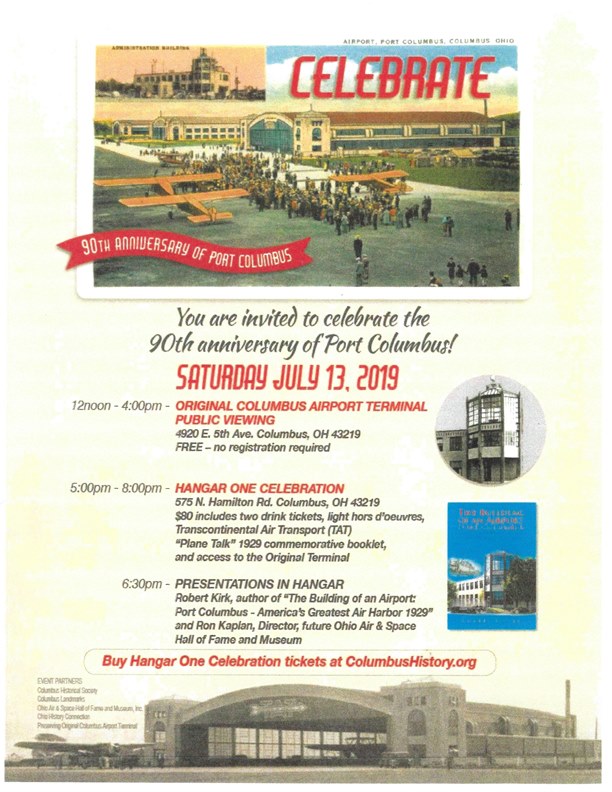 Find more information about the event at ColumbusHistory.org
This years Symposium was held at the Columbus State Conference Center on their downtown campus. Registration was thru the FAA Safety Team website and and AMT credit was made available to those in attendance.
More information is available at the Columbus State Aviation Maintenance Technology site.
22 Vendors signed up and attended, providing information about their products and services. We want to thank them for their participation and list their names below.
| | |
| --- | --- |
| Aero Battery | Haltec Corporation |
| Aero Performance | Lycoming Engines |
| Aerospace Services and Products Inc. | Pan American Tool Corp |
| Aviall | Poplar Grove Airmotive |
| Barry Controls - Hutchinson Aerospace | Stevens Aerospace and Defense |
| Champion Aerospace, Inc. | Stewart Systems |
| Cleveland Wheel and Brakes | Tdata Corporation |
| Concorde Battery Corp | Tempest |
| Dallas Airmotive | Tritex Corporation |
| e2b Calibration | UTC Aerospace Systems |
| G&N Aircraft, Inc. | Zip-Chem Products |
Earl Redmond receives the Charles Taylor Award
at OAMS 2019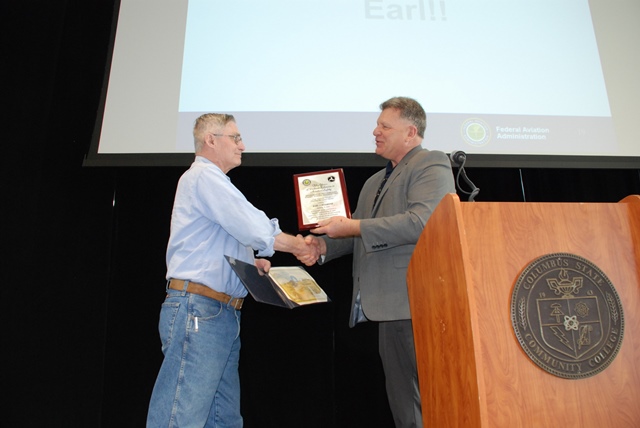 Congratulations to Earl Redmond on receiving the Charles Taylor Award at the 2019 Ohio Aviation Maintenance Symposium. FAASTeam Inspector Mark Harden presented the award at the lunch break in the main lecture hall. Earl has been a COPAMA Board member since 2010 and Treasurer for the group since 2012.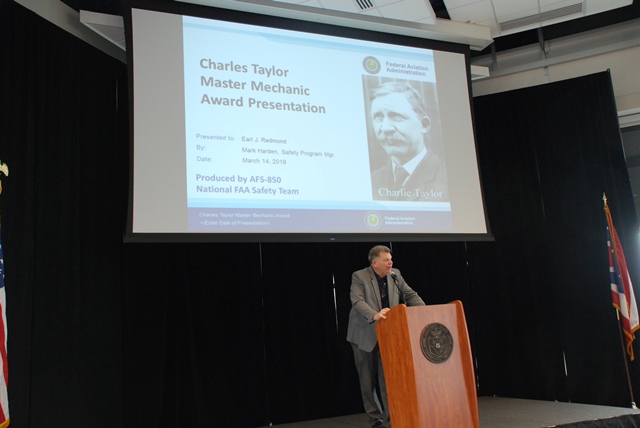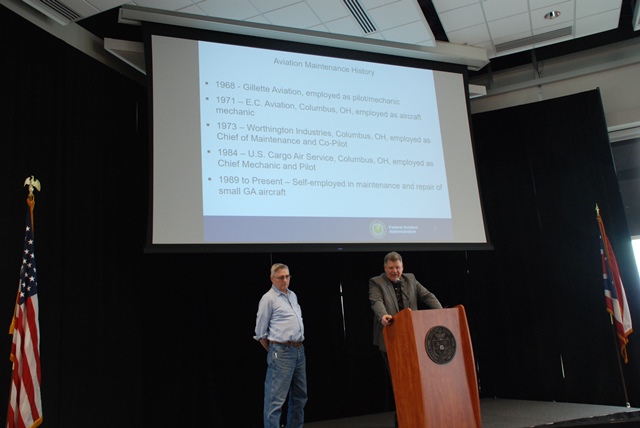 Call for COPAMA Board Member Candidates!
Dear COPAMA Members and Friends,
As a 501(C)(3) Non-Profit organization, COPAMA is guided by a Board of Directors comprised of 7 people. Governed by our by-laws, we elect 3 directors in odd years and 4 in even years.

This November, 4 members are up for re-election having served their 2 year term starting in December 2016. They are Jeff Gruber, Earl Redmond, Gene Sprang and Lowell Dowler. If you are interested in continuing the mission of COPAMA and care to run for one of the 4 board positions, please let us know so your name can be added to the ballot.

Board members serve for a two year term and take a minimal time commitment. If you like what COPAMA is doing in supporting the AMT students from Central Ohio, please consider running for board member or volunteering at one of our events during the year.

Elections are in November and we will have a special meeting for that process. Nominations will be open until October 13th which is 30 days prior to a November 12th meeting for voting. A meeting notice will go out with candidate names and location details.

Please send an email with questions or comments to mail@copama.org or on the COPAMA Facebook Group.
Thank you,
Your Friends at COPAMA!
Support the COPAMA Scholarship Fund through PayPal!
Last year, when all the State of Ohio Colleges and Universities changed from quarters to semesters, some AMT Students at Columbus State Community College were left without means of funding for their 2013 summer classes.
With all the financial and tax unknowns that loomed over Washington D.C., we decided to create a special Summer Tuition Fund to help them as much as we could. We'd like to thank Colin Campbell and Jet Charters.com for leading off as our first sponsor of the 2013 Tuition Fund.
Although that situation has past, we still have a way to contribute to the Scholarship Fund directly using the PayPal donation button below. Individuals and Corporate Sponsors may contribute whatever amount they wish to give. Corporations who give a donation of $100.00 or more will be added to our Corporate Sponsor page with a link to their website.
Come join us with your contributions to this worthy cause! The full amount of your donations may be tax deductable. Please consult your tax advisor when filling out your annual tax return.
COPAMA Scholarship Fund
COPAMA is a 501(C)(3) Non-Profit Organization. TIN# 43-2013111.
---
The Ohio Aviation Maintenance Symposium is held in March.
The Central Ohio Aviation Golf Outing (COAGO) is held in September and is our main fundraising event for the COPAMA Scholarship Fund.
November Meeting for election of members to the Board of Directors. Time and place to be announced 30 days prior to meeting date.
COPAMA's Mission:
COPAMA, is a Non-profit Membership Organization designed to provide a forum for the exchange of ideas, concepts and techniques through communication, education, representation and support related to the Aviation industry.
This page was last updated on 11/26/21.