Our 16th Year of Service to Central Ohio Aviation!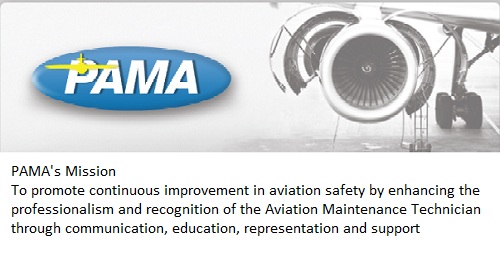 Safety through knowledge!
Our Next Event:
Vote on Proposed Changes to
the COPAMA By-Laws Meeting.
Monday, April 23rd at
CSCC Bolton Field.
5355 Alkire Rd.
Columbus, OH 43228
Phone: (614) 287-7100

2018 Central Ohio Aviation Golf Outing
TBD, 2018



Current News:
This is a collection of aviation related videos and web links for your enjoyment.
Recent Events
2018 Ohio Aviation Maintenance Symposium
March 15, 2018
CSCC Center for Workforce Development


COAGO 2017
Friday, September 8th
Kyber Run Golf Course

Tuesday May 9th
Dr. Richard Wetherald
Aircraft Ownership Cost

Tuesday April 11th
Dr. Mike Stretanski AME
BasicMed 3rd Class Medical Changes

Future of COPAMA discussion

This year's Central Ohio Aviation Golf Outing will be held Friday September 7th at the Willow Run Golf Course. Player and Sponsor Registration is now open at the Birdease Pro website just like the two previous years. Prices remain the same as last year but the event will be limited to 136 total players so sign up early!
Event date registration begins at 7:00 am with the start of the outing at 8:00 am. Please check back over the summer as the sponsors sign up and we add them to our list. Hope to see you there!
Questions about the outing or the registration website may be sent to golf2018@copama.org
The Ohio Aviation Maintenance Symposium
Thursday, March 15, 2018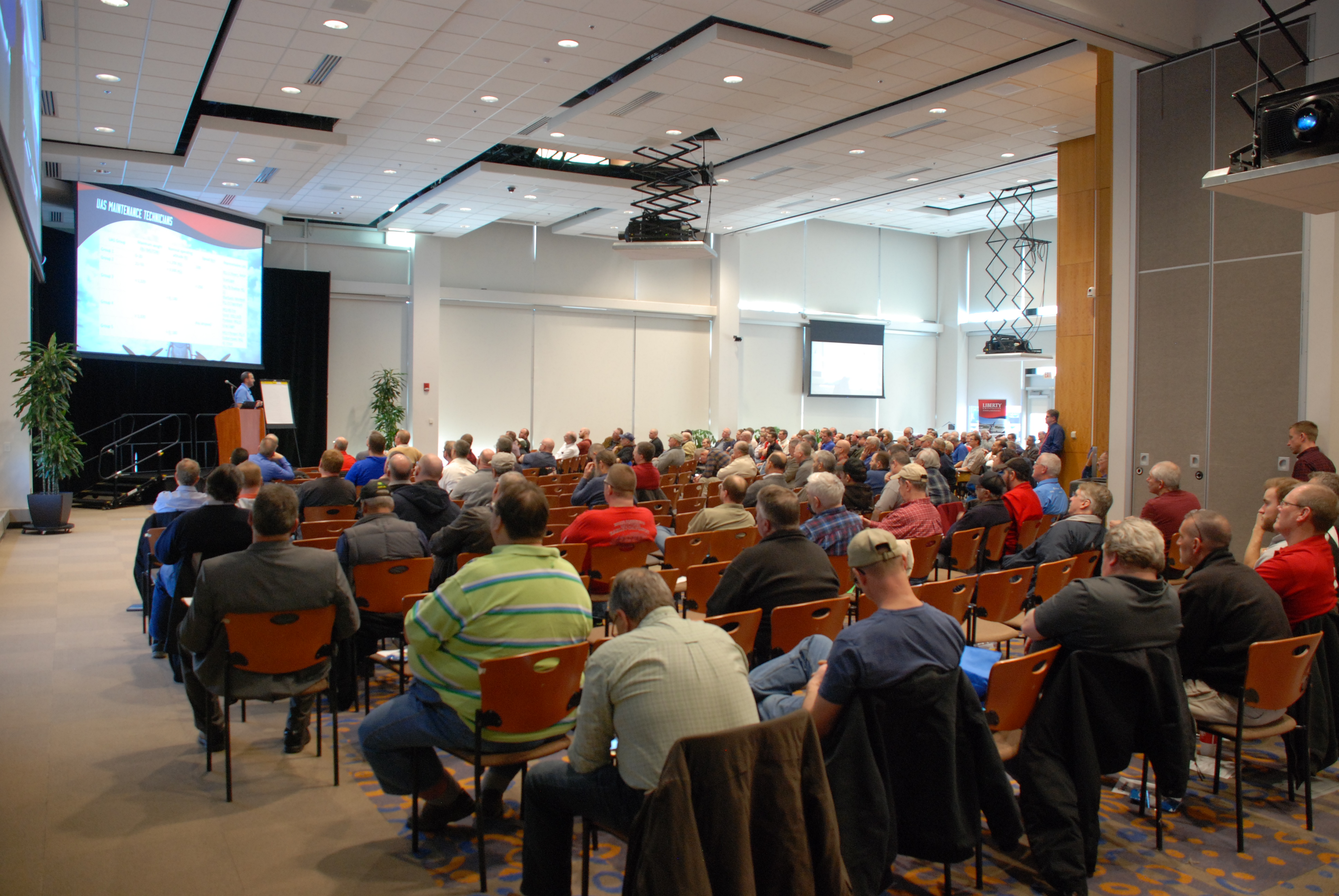 The Location same as last year:


CSCC Main Campus


The Center for Workforce Development




315 Cleveland Avenue, Columbus, Ohio 43215

Many thanks to all those who registered and attended this year's event. Other information may be found at the FAA Safety Team website.
Thank you to this year's Vendor Booth Sponsors!
Symposium coordinator - FAASTeam Program Manaer Mark Harden: mark.harden@faa.gov
Please direct questions about the Symposium to Gene Sprang, Associate Professor, Aviation Maintenance Technology, 5355 Alkire Road, Columbus, Ohio 43228. (614) 287-7101
Thanks for your support in making the 27th Ohio Aviation Maintenance Symposium another success!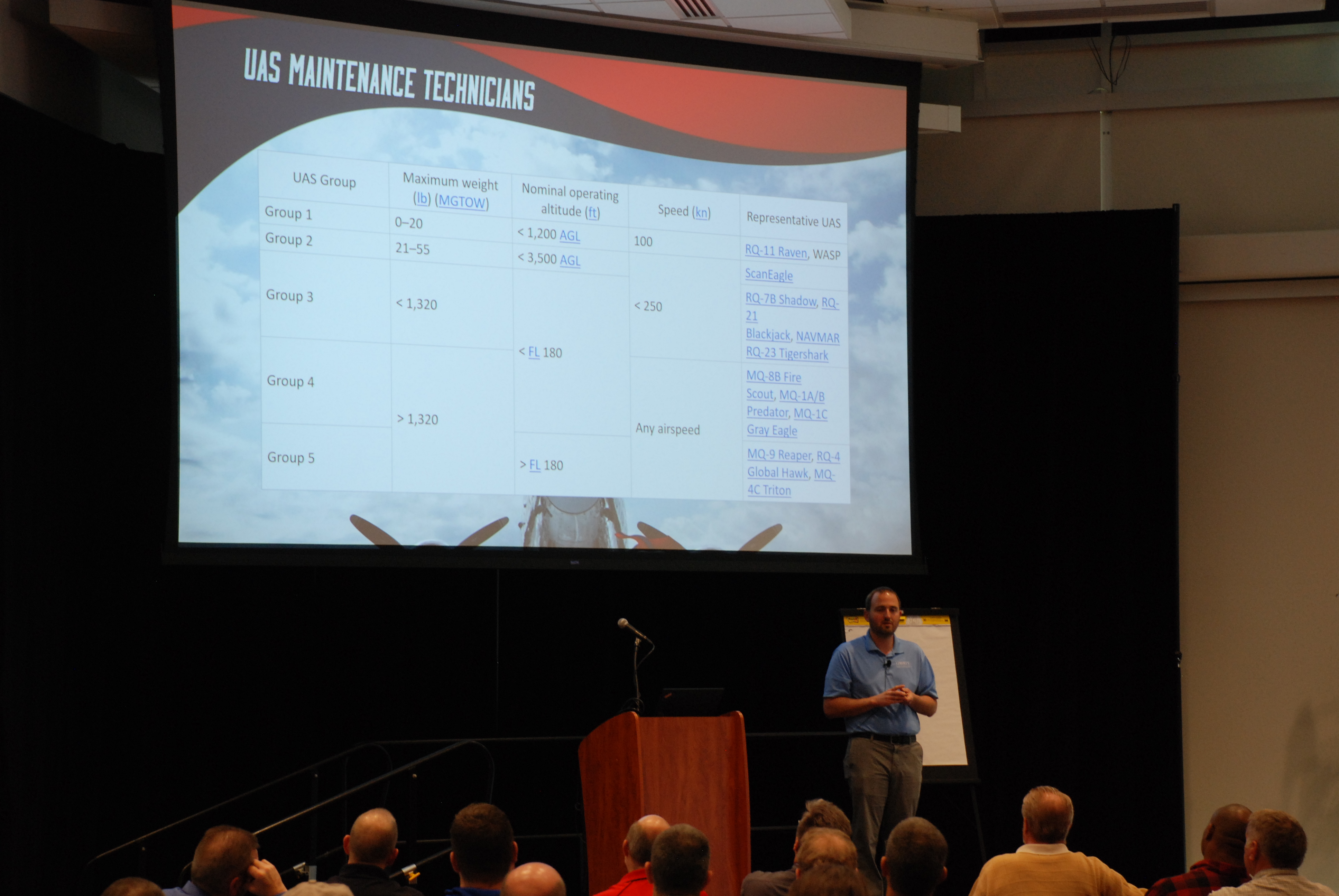 By-Laws Changes passed to Rev3
Special Meeting Monday, April 23rd
at CSCC Bolton Field.
The proposed changes to the COPAMA By-Law were passed by a group of members that met on April 23rd. They will now be submitted to the State of Ohio for recording. Thanks to all who attended this important meeting.
Over the past year, the board has been faced with some changes in COPAMAs ways of doing business. The health of the PAMA National organization that we were a Chapter of and declining attendance to our monthly meetings prompted them to suspend the monthly meetings and the Holiday Dinner event and concentrate on the main fundraising function COAGO, the COPAMA Scholarship program and the outreach program, The Ohio Aviation Maintenance Symposium.
Our original organizational structure involved holding monthly meetings with vendors presentations and topics useful for continuing Maintenance Training and IA Renewal credit. This has been surpassed by the vast amounts of information now published on the internet and the ease that vendors have to disseminate information to technicians in the comfort of their own home. Our topics expanded beyond maintenance to encourage attendance.
We publicized a meeting after the April 2017 meeting to discuss the future of COPAMA and 9 people stayed, 1 member, 6 board members and 2 visitors. The board met after that disappointing turnout and decided to suspend the 6 regular monthly meets pending further discussion.
After several meetings, we have made proposed changes to the associations by-laws and present them here on the website and at the 2018 OAMS Event on March 15th. A meeting will be held in April to vote on these changes by those members in attendance.
The proposed changes accomplish two basic functions. They remove the references to the National Organization and its dues structure and eliminates the monthly meetings, creating a way to elect and sustain the Board of Directors.
The files below are the previous Revision 2 marked to show the areas being removed or changed and the new Revision 3 of the COPAMA By-Laws.
Proposed Changes to Rev 2 COPAMA By-Laws Rev 3
---
Merry Christmas and Happy New Year!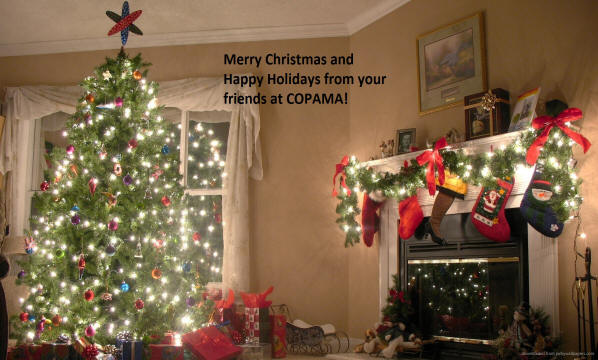 Each year since our affiliation with Missionary Maintenance Services, we've received a letter, their Ground Crew Newsletter that gives a summary of the past year, their upcoming projects and pictures of their staff and families. We always receive a Thank You for the Scholarship Awards we send to the graduates of their apprenticeship program and feel great pride in knowing the skills they learn there will be used to support missionary aircraft around the world.
I've scanned their December Newsletter and you may download and review it by clicking on the banner above. If you have a few dollars to donate, consider sending some their way. It's a great way to support their mission and the aircraft that give to so many!
Remembering our "Vets" on Veteran's Day!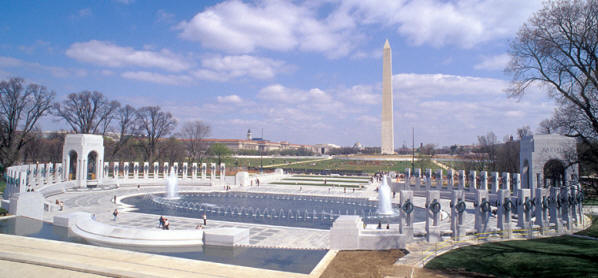 The National World War II Memorial Plaza
This Saturday, November 11th, we joined in thanking all our veterans that have served our nation. The news channels were loaded with individual stories of these men and women who gave a portion of, if not their life to maintain the freedom that we enjoy.
2018 General Aviation Award Nominations!
Safety Inspector Mark Harden has posted a request for nomination of candidates to receive the 2018 General Aviation Awards. Please click here to view his message!
2018 Scholarships
The Aircraft Maintenance Technician Students chosen to receive the 2018 Certification Testing Scholarships will receive their awards in February at the Columbus State Aviation Maintenance Technology facility at Bolton Field.
COAGO 2017: Another great outing in the books!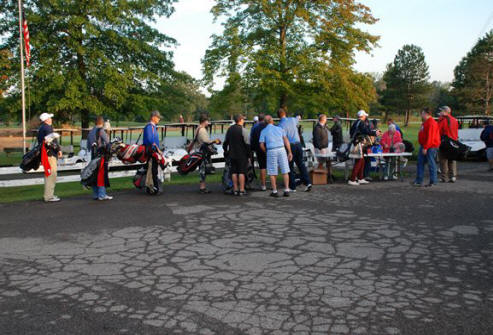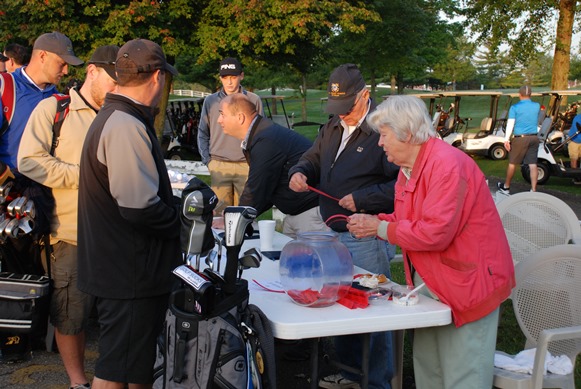 The weather was nearly perfect for this year's Central Ohio Aviation Golf Outing held at the Kyber Run Golf Course on Friday, September 8th. The final update is in work for winning teams, players and stats. Please check back!
Many Thanks to this year's Sponsors, Kyber Run Golf Course, our Volunteers and all who attended COAGO 2017!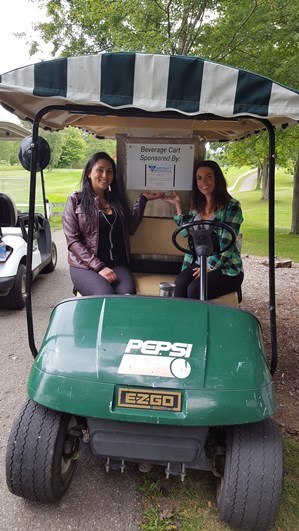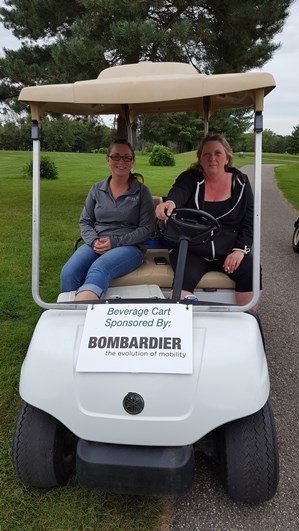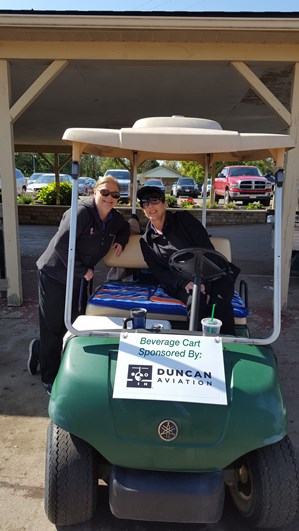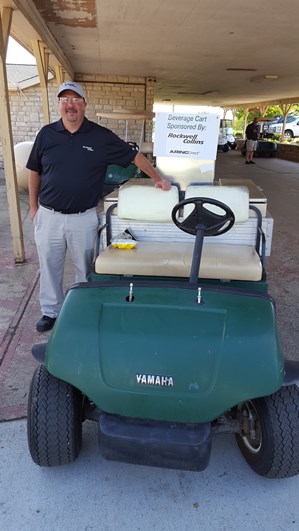 Hole Sponsors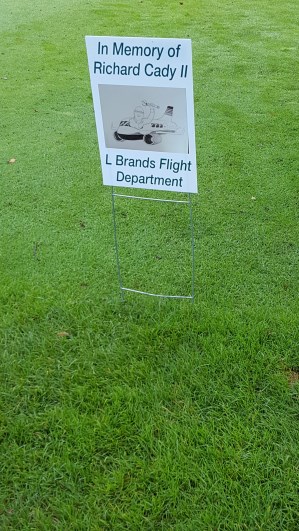 First Place Team (-15)
West Start 2A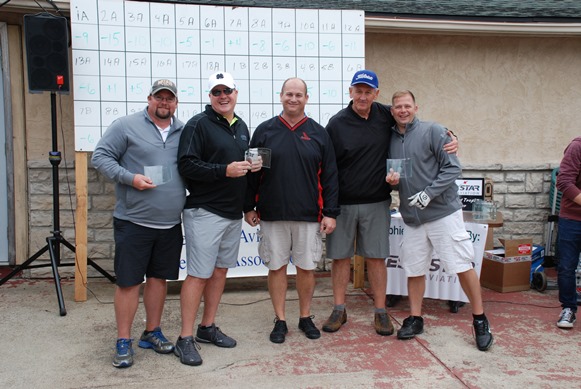 Nate Mendenhall, Matt Jones, Russ Sexton and Bob Schneider

Second Place Team (-11)
Textron 12A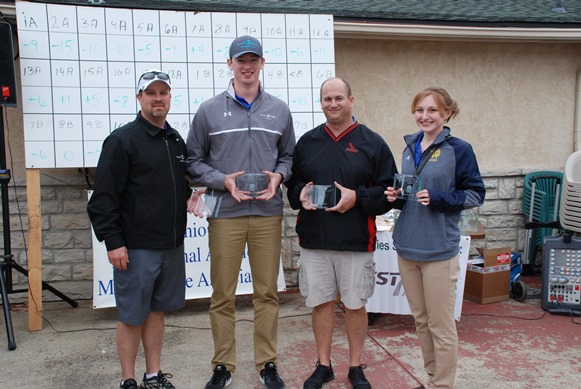 Mike Van Hart, Turner Simmons, Kevin Shelton and Tara Mekee

Third Place Team (-10 *)
Constant Aviation 3A

Jay Randal, Scott McCool, Gary Taylor and Brian Leitschuck
* Four Teams tied at 10 under and the winner was determined by their scores from the most difficult handicap holes. On the fourth hardest hole, Constant Aviation was determined to be the winner but left before the awards were presented and photos taken.

Most Honest Team Award
Columbus State Community College 14B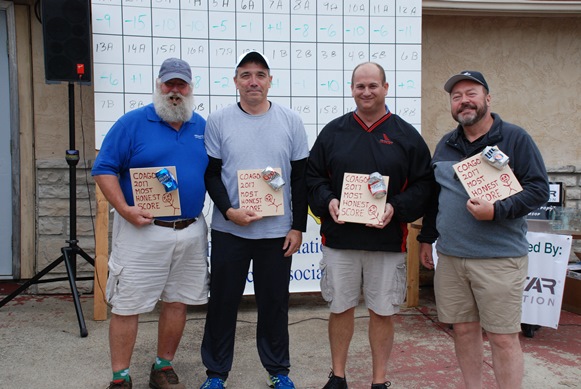 Jim Beidler, Darrin Albaugh, Paul Boaz and Dan Wood
Correspondence and questions about the event may be sent to
golf2017@copama.org
!
---
YAA HangarFest 2017 - Held Saturday August 26th
at OSU airport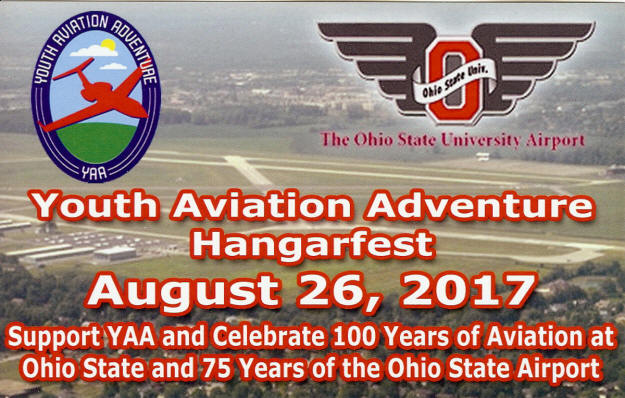 For more information, visit www.YouthAviationAdventure.org
or email info@YouthAviationAdventure.org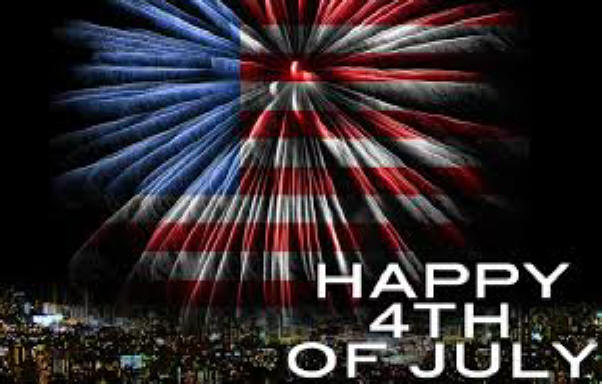 May 9th Topic: "Aircraft Ownership Costs"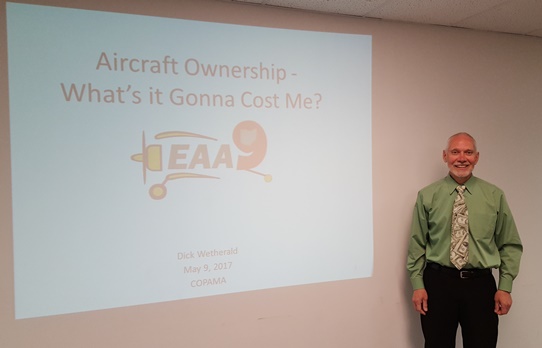 Our May meeting featured a presentation by Dr. Richard Wetherald on "Aircraft Ownership Costs". It was held at Lane Aviation's Media Room, 4387 International Gateway on the second floor with the social gathering at 5:30 with a light dinner at 6:00 and Dr. Wetherald's presentation immediately following. Those in attendance were able to sign up for FAASTeam Wings and AMT credit.
The presentation brought up several topics that should be considered before making that leap to aircraft ownership. How often you fly, type of flying, your certifications and your proximity to local airports are all of concern in deciding to purchase or continue to rent aircraft. His full presentation is available for download from the www.EAA9.org website and is well worth the time to review. It also includes examples of expenses he's incurred during the 30 year ownership of a Cessna 172.
We wish to thank Richard for his informational topic and thank Lane Aviation and staff for the use of their facility. This is our last monthly meeting of the year so we wish everyone a fun and productive summer 2017!
April 11th Topic: BasicMed Medical Changes
Our April meeting featured a presentation by Dr Mike Stretanski AME on the upcoming changes on May 1st to alternate 3rd Class Medical Certification called Basic Med. 27 people attended the meeting which included portions of two Power Points to show what details are available on the upcoming rule change.
Dr. Stretanski noted that with 20 days remaining from the night of our meeting to the May 1st date, the training and other details for obtaining a BasicMed Certificate are still not available on the FAA's BasicMed website. He then presented known changes in the forensic examination the doctor will perform in comparison with the current 3rd Class Medical Certificate. There also are limitation related to past health issues and medical certification that determine if a BasicMed Certificate may be obtained.
He also expanded on prescribed drugs and drug abuse that will cause special handling or outright denial of even a BasicMed certificate for flight operation of an aircraft. We want to thank him for spending the evening with us after a long day of personal medical attention.
There was a short organizational meeting after the event to discuss the future of COPAMA. 9 people including 1 Member, 6 Board Members and 2 Visitors stayed to help plot our future course. Those plans will be finalized and announced at next month's meeting.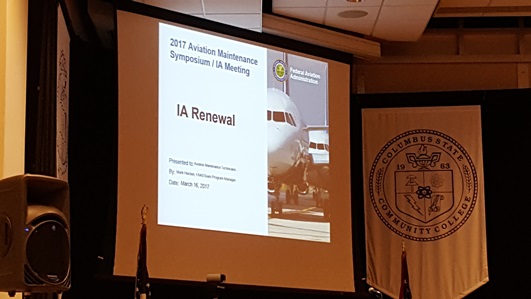 This year's Maintenance Symposium had 321 in attendance, with 21 vendor booths and 15 speakers. Proceeds from the COPAMA Raffle raised $625.00 for the COPAMA Scholarship Fund and we want to thank those vendors who provided the prize items for the raffle.
We also want to thank those who gave the presentations, Mark Harden and the other FAA Inspectors and representatives, the staff of Columbus State and the volunteers who helped with the Symposium. Please check the Columbus State Aviation Symposium website for other details and thank you to all who attended!
COPAMA / GE District 7 Science Day Awards

On Saturday, March 18th, Earl Redmond, Gene Sprang and Lowell Dowler of COPAMA attended and judged 5 aerospace related entries for this year's GE/COPAMA Science Day Awards. Our 2017 winners received a crystal diamond shaped award from G.E., a certificate and a monetary award from the COPAMA Scholarship Fund. Jim Kulp of General Electric was unable to attend this year's event but we wish to thank him and G.E. for their continued support of this annual event.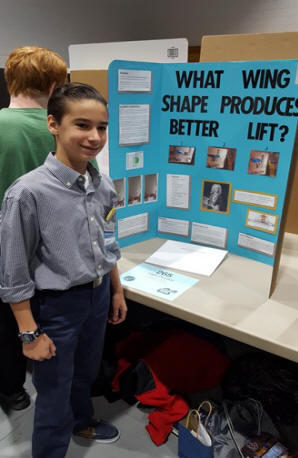 First Place: Logan Overman, 6th Grade, Madison Christian School
"What Shaped Wing Produces the Best Lift?"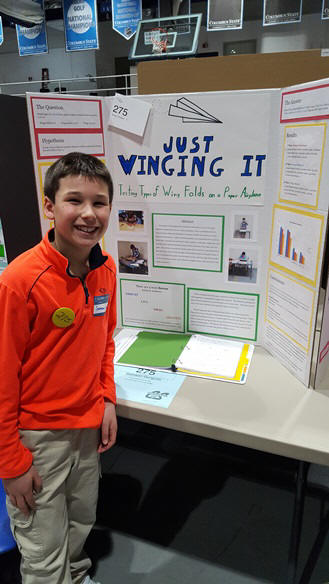 Second Place: Samson Gurgiolo, 5th Grade, Emerson Elementary School
"Just Winging It!"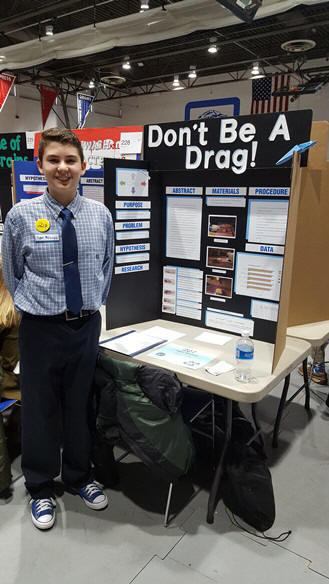 Third Place: Jagger Walraven, 7th Grade, Our Lady of Perpetual Help ES
"Don't Be A Drag!"
Honorable Mention: John Protz, 8th Grade, St Paul Elementary School
"The Effect of Drag on the Distance a Model Plane Flies!"
We want encourage our awardees to continue their study of science and aviation and thank our judges for their participation in this years Science Day!
February 7th Meeting - CMH ATC - "Ask a Controller!"
Our February meeting was held one week early to avoid any disturbance of St. Valentine's celebrations. We met in the Lane Aviation Media Room at their John Glenn International facility, 4387 International Gateway, on the second floor and feature a presentation by CMH Air Traffic Control Tower on Central Ohio airspace they control.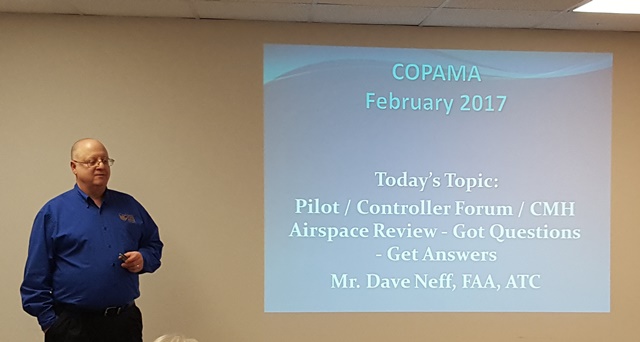 The beginning of the meeting was filled with Awards and Presentations. Gene Sprang conducted the evenings program starting with the announcement of the 2017 COPAMA Scholarship Award recipients.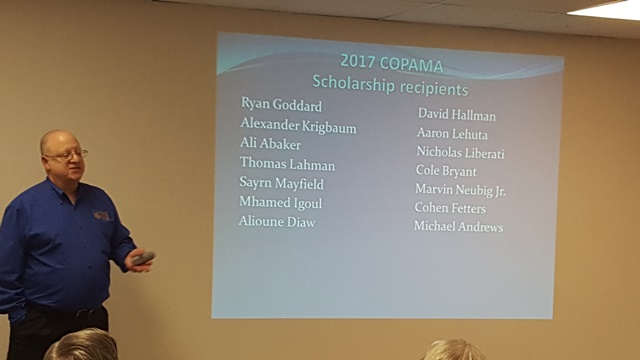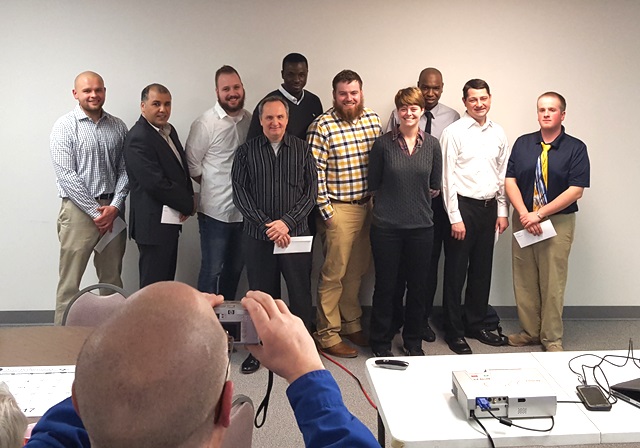 This year's recipients (L-R) Alexander Krigbaum, Mhamed Igoul, Cohen Fetters, Marvin Neubig Jr, Alioune Diaw, Cole Bryant, Saryn Mayfield, Ali Abaker, Ryan Goddard and Aaron Lehuta. Recipients not in attendance are: Michael Andrews, David Hallmon, Thomas Lahman and Nicholas Liberati.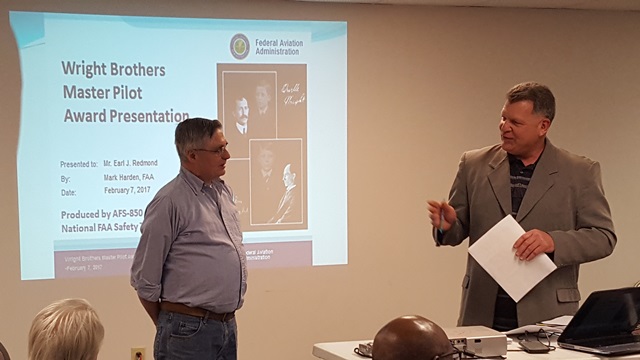 Next FAA FAASTeam Program Manager, Inspector Mark Harden presented the Master Pilot's Award to Earl Redmond acknowledging his 50 years as an active pilot. Earl gave a brief history of his flying career which included travel with his wife Carol who was in attendance for the award.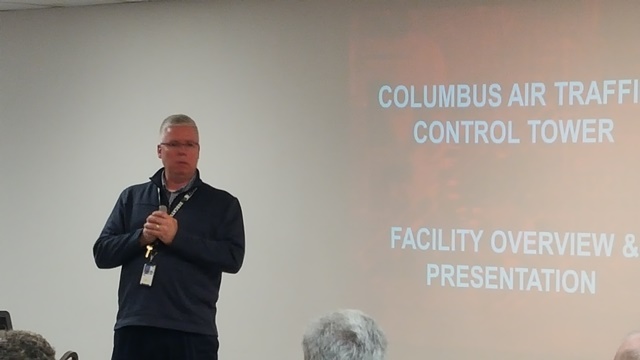 Columbus Air Traffic Controller Dave Neff presented an overview of the airspace that the Columbus Tra-Con controls from East around Zanesville, North to just around Mansfield, West into Indiana and South to the start of Cincinnati Airspace. He gave an overview of the training that controllers go through and emphasized the attrition rate as candidates are weeded out over the many years of different levels of training.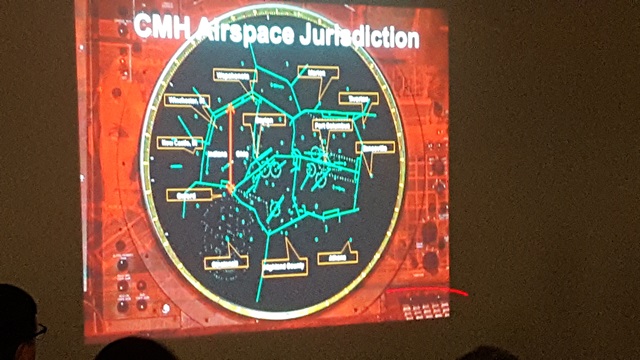 His presentation showed the many arrival and departure gates that separate traffic at the larger airports and called the skill a controller develops as "Fluid Geometry". He spoke of upcoming ADS-B and the new traffic control environment but told us that the surveillance radar would still be in use for years to come. He told us of an event where a VFR pilots was caught on top of a cloud base that went nearly to the ground and the coordination of three controllers to get him to an airport with the best visibility and talk him down to the ground before he ran out of fuel. He finished the story asking pilots to call the tower if they're ever asked to, not to be busted by ATC but to discuss what had happened to help prevent a reoccurrence.
We want to thank Controller Neff and Inspector Harden for the evenings presentation and hope all who attended received some benefit from this informative topic and the question and answer period at the end. We'd also like to extend a big Thank You to Lane Aviation for the use of their facility.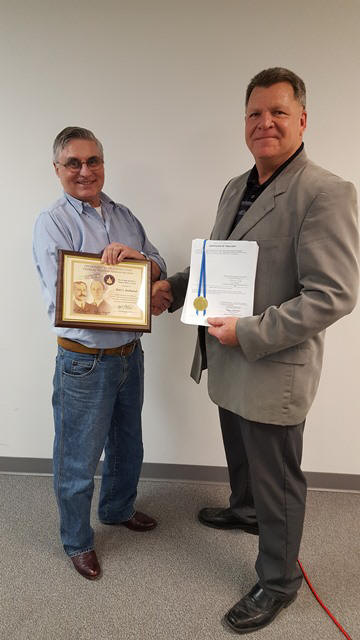 January 10th - "NDI - The Principles of Eddy Current"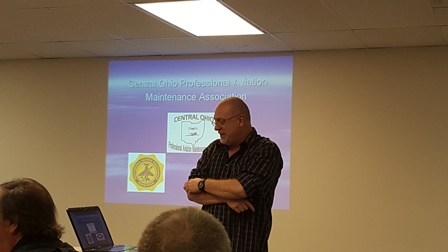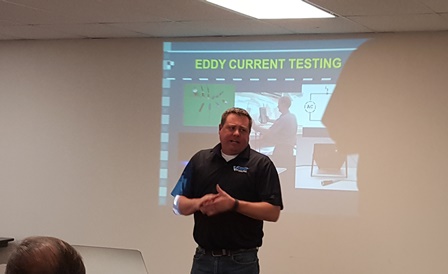 Our January meeting was held in the Lane Aviation Media Room at their John Glenn International facility, 4387 International Gateway, on the second floor. Vice President Jeff Gruber stood in for President Joe Lippert this month who was on the road with an aircraft in inspection. Jeff reviewed the Holiday Dinner event and announced the COPAMA Board for 2017.
The officers stay the same with Joe Lippert - President, Jeff Gruber - Vice President, Earl Redmond - Treasurer and Lowell Dowler - Secretary. Dave Fragale, Chuck Jenkins and Gene Sprang fill out the rest of the roster.
The presentation was given by Nate Chicon of Aircraft Inspection Services and those in attendance received FAASTeam AMT credit. Nate's program focused on the Eddy Current technique of non-destructive testing and he started with the training and testing requirements for First, Second and Third Class NDT technicians.
He gave an overview of how eddy current equipment works, detecting disturbances in magnetic field flows by defects in the material being tested. He compared it to the eddy currents created in a stream when rocks or other objects are located in the main current flow or along the shoreline.
He then showed photos of some of the aircraft were problems were found and gave examples of a few known problem areas. He finished up by demonstrating his test equipment on a wheel half and some other aircraft parts. We wish to thank Nate and Aircraft Inspection Services for an enlightening topic.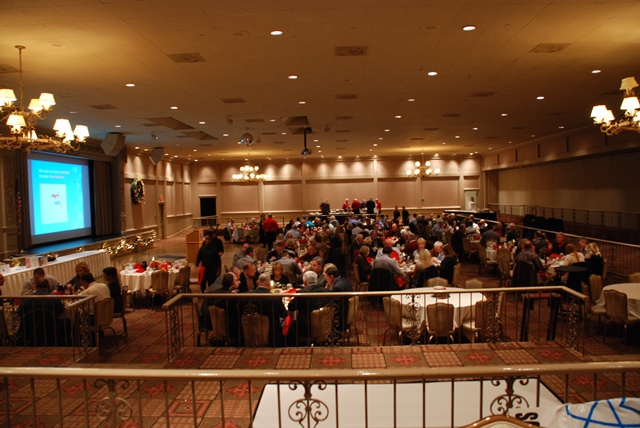 This year's Central Ohio Aviation Holiday Dinner was be held on December 13th at the Villa Milano Banquet and Conference Center on Schrock Road. We want to thank our Sponsors and Dinner Guests for their attendance.
A special Thank you to our entertainment speaker, Mr. Bill Albers from the Champaign Aviation Museum in Urbana whose topic covered the WWII history of the B-17 Flying Fortress and the efforts to restore their Champaign Lady Project.
The Ohio Regional Business Aviation Association joined the Professional Pilots Association and COPAMA to host the event. We hope all who attended enjoyed the food, fellowship and presentation at this year's festive Holiday celebration!
November 1st Meeting - FAA's "Compliance Philosophy"
We moved the November meeting to the 1st to avoid conflict with the National Election. Our first winter gathering included dinner and a presentation from the Columbus FSDO Manager, Kevin Tyree and FAASTeam Program Manager, Mark Harden. The two inspectors collaborated to present attendees with the FAA's current "Compliance Philosophy" concerning how compliance can be obtained at the lowest level, while maintaining transparency of safety data.
The FAA has adopted a new strategy toward enforcement that utilizes and focuses on training and remedial training coupled with an examination of procedures. Statistics show that this approach has resulted in more favorable outcomes and the Administrator has fully adopted this approach going forward.
We wish to thank the local FAA FSDO management team for bringing this information to our group. Attendees who registered at the FAASTeam Website will receive AMT credit for viewing the presentation.
The Board Member positions for this year's election will stay the same. Earl Redmond,
Gene Sprang, Jeff Gruber and Lowell Dowler will remain on the board thru November 2018. We want to thank Steve Brown for his willingness to run and have plans to include him in some of our decision making. The new board took office on November 15th and will meet to decide next year's officers.
October 11th Meeting - MMS Aviation - Mr. Dwight Jarboe
Our first meeting of the fall featured Mr. Dwight Jarboe of MMS Aviation presenting an update on Missionary Maintenance Services. Dwight is stepping down as the head of MMS Aviation and you may see more about that announced transition below. His wife has plans for his 2 month sabbatical he's taking, then it's back to the MMS hangar floor to help out as needed.
Dwight's update started with the history of MMS which began in 1975 on a farm near the airport they now call home. In August of 1982, MMS started building their first hangar on Richard Downing Airport (I40) in Coshocton, Ohio and Dwight joined then in 1983. The first aircraft they worked on were fabric covered but that changed when the Heliocourier aircraft came along.
160 Christian Organizations currently use aircraft to provide transportation, food and health services around the world. Their mission is to help with the local needs and in the process also minister and spread their Christian message.
He shared some facts from a book and movie titled "End of the Spear" which tells the story of 5 missionaries that were killed in 1956 and the return 50 years later of Steve Saint, son of Nate Saint who was one of those killed. Dwight also spoke of the Samaritan's Purse disaster relief organization who are one of the first responders to events like the recent hurricane in Haiti and the good work that they do.
MMS performs work on missionary aircraft, only charging for the parts used. Their staff is paid by fundraising by it's personnel and churches who support their work. They worked primarily on fixed wing aircraft until 2 years ago when the first helicopter from Mercy Air in South Africa arrived for some of their care.
The availability of avgas in third world countries has caused some groups to disassemble and moth ball their aircraft until some satisfactory reliable diesel engine is found for replacement.
MMS currently has 9 apprentices in their program with 3 that have A&P certificates and are finishing up their training next year. Dwight extended an open invitation for interested people to come and visit them and their facility. We want to thank Dwight for his presentation and wish him, his wife and the MMS group well in their mission.
At the end of the meeting we presented him with a check to support their AMT apprentices who are working toward A&P certification and service in missionary aviation. We also opened the floor for nominations for the upcoming Board of Directors election at our November meeting. Steve Brown and current Board Members Gene Sprang, Earl Redmond, Jeff Gruber and Lowell Dowler were nominated and will appear on next month's ballot.
COAGO 2016 - Another great fundraiser!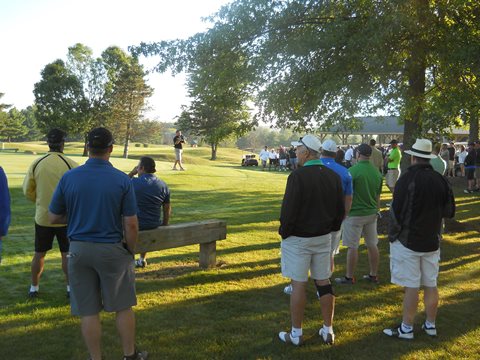 We held this fall's Central Ohio Aviation Golf Outing on Friday September 9th at Kyber Run Golf Course. It was the 14th year for the event co-hosted by COPAMA and the Professional Pilots Association (PPA) to raise funds for the COPAMA Scholarship Fund.
We've posted the COAGO 2016 Report so you can visit the link above, check out the final results and see some of the photos taken by the GE Volunteers and others at the Outing. Team photos are located on the Photo Gallery page. Thanks to all the sponsors and 135 players for their support of the AMT Students who are recipients of the fund.
Please click on the link above to see what was on the COPAMA calendar in Spring and Summer 2016.
COPAMA Board decides to move to PayPal
After many years of handling credit card transactions, the COPAMA Board has decided to run all credit card transactions through the PayPal secure web portal. The decision was based on costs associated with providing security for those transactions.
Around 2005, COPAMA set up transaction accounts with First Data Merchant Services and American Express for the convenience of our sponsors who wanted to use credit cards for supporting our events. We were charged a 3% to 3.5% fee and considered that to be the cost of doing business with our supporters that needed to use that form of payment.
Shortly after that time, the Payment Card Industry Security Standards Council mandated a Data Security Standard (PCI DSS) and our credit card processing computer and internet connections were audited to assure compliance with the new standard for transactions. At that time until the end of 2013, Merchant Services paid the cost of our security charges to meet PCI compliance.
Last year, those charges were passed on to us and we incurred monthly charges regardless of whether we made credit card transactions or not. Those charges along with the 3% to 3.5% transaction fees made the cost of performing our own credit card transaction a major cost to our organization that is based on donations and support from our friends and sponsors. The major fraction of a full scholarship was going to the bank instead of the students we are trying to help.
A few years ago, we set up a PayPal account and encouraged our friends and sponsors to use that instead of our previous credit card process. PayPal provided us a Non-Profit account, reducing our transaction fees to 2.5% and providing our "customers" with a secure web portal, eliminating our need for monitoring and the associated security charges.
With the recent news of Major Organizations both Retail and Commercial being hacked by security breaches, it only made sense for us to get out of performing credit card transactions. This allows us to concentrate on raising and distributing funds to the various students and groups we support and minimize our costs to maximize those proceeds to the COPAMA Scholarship Fund.
We ask for your understanding and will always accept a check or other form of payment from our friends and sponsors who are unable to use the PayPal option. Thank you for your continued support of COPAMA and the COPAMA Scholarship Fund.
Support the COPAMA Scholarship Fund through PayPal!
Last year, when all the State of Ohio Colleges and Universities changed from quarters to semesters, some AMT Students at Columbus State Community College were left without means of funding for their 2013 summer classes.
With all the financial and tax unknowns that loomed over Washington D.C., we decided to create a special Summer Tuition Fund to help them as much as we could. We'd like to thank Colin Campbell and Jet Charters.com for leading off as our first sponsor of the 2013 Tuition Fund.
Although that situation has past, we still have a way to contribute to the Scholarship Fund directly using the PayPal donation button below. Individuals and Corporate Sponsors may contribute whatever amount they wish to give. Corporations who give a donation of $100.00 or more will be added to our Corporate Sponsor page with a link to their website.
Come join us with your contributions to this worthy cause! The full amount of your donations may be tax deductable. Please consult your tax advisor when filling out your annual tax return.
COPAMA Scholarship Fund
COPAMA is a 501(C)(3) Non-Profit Organization. TIN# 43-2013111.
---
Monthly Meetings are held on the second Tuesday of the following months.
January, February, April, May, October and November.
Pre-meeting gathering at 5:30, Dinner at 6:00, Presentation after dinner.
The Ohio Aviation Maintenance Symposium is our March meeting.
The Central Ohio Aviation Golf Outing (COAGO) is our September meeting.
The Holiday Dinner is our December meeting.
Regular Meetings held in Lane Aviation's Media Room.
Lane Aviation's Port Columbus facility at 4387 International Gateway, Columbus, Ohio 43219 is the location of our 6 monthly meetings. We meet in their Media Room on the second floor.
Thank you Lane Aviation and Staff!
We wish to thank Lane Aviation and their staff for the use of their facility and their continued support.
Features of the COPAMA website!!!
This site was generated from a latest generation template providing compatibility with the main web browsers of today and mobile devices. It features "Flash" type animation and the ability to detect those devices that cannot render "Flash" and provide an alternate means to display those same graphics.
Menus help you navigate through the site and the left border of the page provides a direct link to our Next Event, Current News and Last Event information. Back ground music is available with the new site and features 12 different tunes that loop. If you don't care to listen, just mute your sound system for an easy solution. Give us some feedback and let us know what you like or dislike! Page width and font size are controllable by you regardless of which browser or mobile device you use.
If you're a fan of Facebook or Twitter, we've set up groups on both social networks. We're hoping it will provide a local forum for members and give us another tool to communicate with the group. The links to both are at the top right of this page. Jeff Gruber has volunteered to be our first administrator of the two forums and if they become popular, we may need the help of our younger members to help monitor them for us.
Let us know what features you like and if you have any problems viewing the site. Welcome to the new COPAMA Website!
COPAMA's Mission:
COPAMA, is a Non-profit Membership Organization designed to provide a forum for the exchange of ideas, concepts and techniques through communication, education, representation and support related to the Aviation industry.
This page was last updated on 06/23/18.